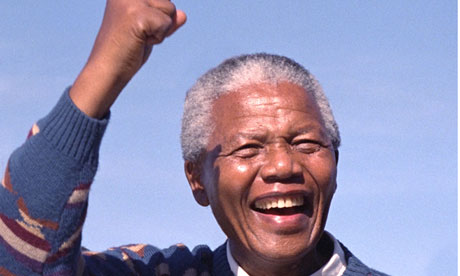 "For to be free is not merely to cast off one's chains, but to live in a way that respects and enhances the freedom of others."
"When a man has done what he considers to be his duty to his people and his country, he can rest in peace."
"It is better to lead from behind and to put others in front, especially when you celebrate victory when nice things occur. You take the front line when there is danger. Then people will appreciate your leadership."

"In my country we go to prison first and then become President."

"I learned that courage was not the absence of fear, but the triumph over it. The brave man is not he who does not feel afraid, but he who conquers that fear."

"Freedom cannot be achieved unless women have been emancipated from all forms of oppression… Our endeavors must be about the liberation of the woman, the emancipation of the man and the liberty of the child."